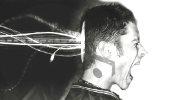 The Sonic Beatbox
"Human language is unique in comparison to other forms of communication, such as those used by other animals, because it allows humans to produce an infinite set of utterances from a finite set of elementsrom."
The Sonic Beatbox library takes the abilities of the human voice box, and uses it as an effective tool for sound design.
Includes
- Almost 300 recordings of different vocally produced sounds. Great for working with abstract sound design, or layering with other sounds for a human element.
- Over 100 designed sounds, produced entirely from the vocal recordings, and show many of the possibilities.
- For musicians, there are over 50 individual samples, of vocally produced drum sounds, just put them in your favorite sampler, and start playing instantly. Also included are some simple beatbox loops, that you can throw right into a mix, if you want a quick beatbox sound in your track.
- Each File is recorded in 24-bit 96kHz
Gear
- All sounds were recorded with a Rode NTK Condenser mic, with an Apogee One Pre-amp.
Click Here to view spreadsheet on it's own page
Click Here to download all the samples in one zip.
Click Here to download Song "New Dawn" from the youtube video.
Positive Feedback
- "Bought it to add to my SFX library collection, and ended up playing around with the beatbox kit today lol. It's a great collection overall though, i'll be playing with the SFX when I get a chance.
- "Some of these sounds, I have no idea how they were made with a human voice. Maybe I just can't do sfx with my mouth that great...Either way, pay what you want, can't lose :)"