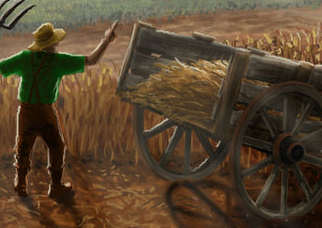 Merchants, Enemies, and Townsfolk
SFX Library
The Merchants, Enemies, and Townsfolk library is the ultimate solution for characters, and npc's with short common lines. The easiest way to populate your game worlds with voices. Features 10 voice actors, 6 Male, 4 Female.
Includes three main sections, Merchants, Enemies, and Townsfolk. Each with their own subsections to fit dozens of scenarios for town, and enemy types.
The contact info for all the voice actors is included for you to get in touch with them.
Includes
- Total of over 2200 sound files
- Over a dozen subsections of townsfolk, to cover various living areas, and type of people.
- Various types of Enemies, and Merchants to cover different needs.
- Also includes general merchants, and general townsfolk to cover any situation.
-All files are 24-bit 96 kHz
Payment Details
- 25% Of each perchase goes to, Global Action Network
Click Here to download the samples.
Positive Feedback
- This saved me so much time, and effort. Loved all the variaions. Thank you for taking the time to make this.
- Just picked it up, Amazing talent from your voice cast as per usual. ;)
- Amazingly well done. A true gem of a find.