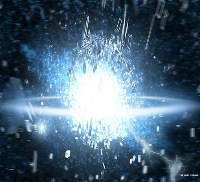 - Lighthearted Minimagic -
A must have for anyone looking to add some interesting sounds for their visual FX. Don't let the name fool you, there is plenty of good stuff to mix together to build up to darker sounding elements. The Lighthearted MiniMagic library was made for building that fun loving disappear sound, or for adding a great feel to some spining particles around a character.
Includes
- Total of almost 350 sounds.
- 5 Abstract Loops
- 79 Gathering Power
- 80 Launch Elements
- 18 Retro Health
- 166 Special FX
Payment Details
- Lighthearted MiniMagic- All proceeds above $5 go to Curesearch.org
Click Here to view spreadsheet on it's own page
Click Here to download all the samples in one zip.
Positive Feedback
- "Perfect for the effects i'm working on."
- "The quality is great, and the sounds are really awesome"
- "Just picked it up. Love the variety, definitely going to be using this one."