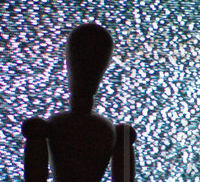 Elements Of Terror -
Building an insane asylum? Perhaps a scene with a dark nightmare. The Elements of Terror has both subliminal, and dark sounds that helps bring fear into a scene. Help provide that extra element to a horror scene. To make the audience wonder about what might be behind that next door.
Includes
- Total of almost 200 sounds.
- 15 Haunting Ambiences
- 15 Haunting Buildups
- 30 Haunting Corridors
- 44 Haunting Creatures
- 22 Haunting Passbys
- 25 Haunting Sonar
- 37 Haunting Stingers
Payment Details
- Elements Of Terror - All proceeds above $5 go to International Suicide Prevention
Click Here to view spreadsheet on it's own page
Click Here to download all the samples in one zip.
Positive Feedback
- "Some dark, and twisted stuff i've made from this, just have to know how to use it"
- "Been using it for background ambiences, fits great with the theme we're working with. Thanks again."