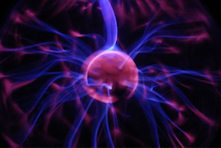 Electrified -
Blasts, Shocks, Ambiences
For when you need an electrical kick in your project. Electrified Library is the result of many sounds from my other libraries, careful foley, and Heavy Sound design with various effects. The result is an awesome selection of electrical sounds both to add, and inspire in your sound design.
Includes
- Total of almost 300 sounds.
- 30 abstract
- 42 ambiences
- 50 Cinematic_Whooshes_Bursts
- 25 electric loops
- 18 machine sounds
- 15 menu/hud
- 83 Pulses_Sparks_Shocks
- 28 weaponry
- Each File 24-bit 96kHz
Payment Details
- Electrified - All proceeds above $5 go to www.solar-aid.org
Click Here to view spreadsheet on it's own page
Click Here to download all the samples in one zip.
Positive Feedback
- "The quality of the library was "Shocking" .....What? Terrible pun? It is some pretty cool stuff though. Keep it up
- "Was needing some good electrical sounds. Just downloaded it, thanks again :)."
- "Love the ambiences, and the EMP weapons. Definitely my fav from this library."
*Additional note from myself
I have used this library like crazy on Novus Aeterno. If you decide to check it out when it releases, you can hear a lot of these sounds layered into the Rail guns, and various sci-fi elements. Library has been surprisingly awesome for making Non-existant sci-fi sounds. :)